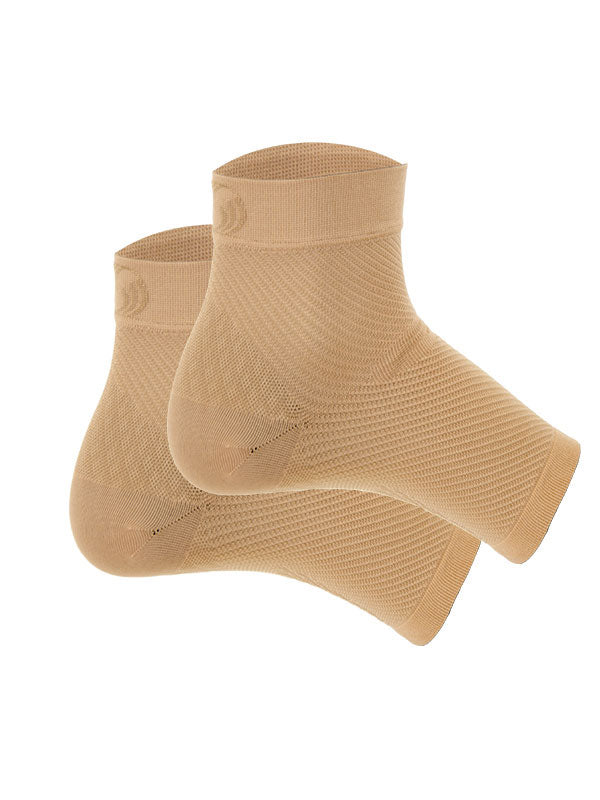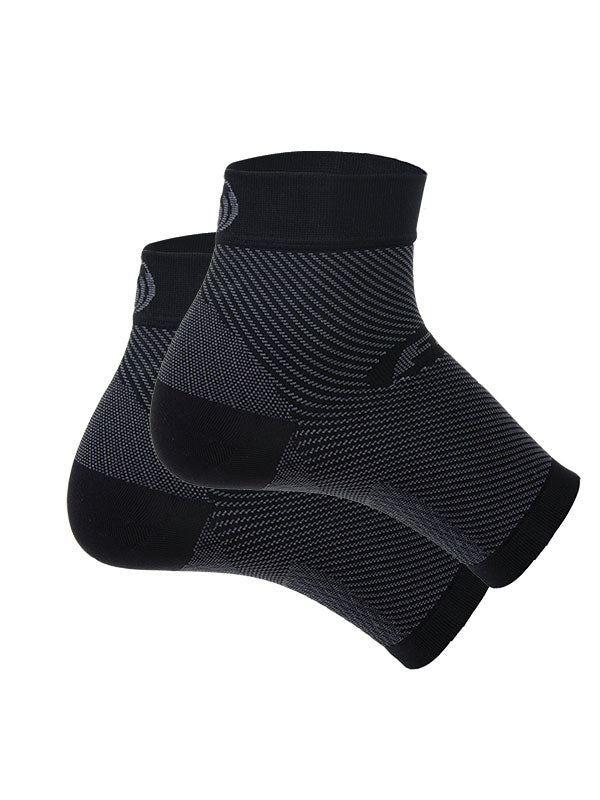 FS6 OS1 Foot Sleeve Pair
or 4 payments of $10.61 AUD with Afterpay
The FS6 Compression Foot Sleeve uses Patent Pending Compression Zones to relieve Plantar Fascia pain and other foot pain relief. It gently lifts the PlantarFascia (under-foot support structure) and helps move fluids and blood out of the foot and heel to reduce swelling and pain. Keeping the Plantar Fasciagently stretched with increased blood flow to damaged tissue, the feet and heels will have less pain and inflammation.

FS6 can be used for resting therapy or over night and gives morning pain relief from the first day.

Targeted Conditions:
Plantar Fasciitis
Achilles Tendonitis
Swollen Feet
Arch Pain
Heel Pain
*FS6 guarantee your complete satisfaction with this product. If you're unhappy with the fit or results of this product at any time during the first 30 days after purchase, simply return it to the place of purchase, with proof of purchase, for a complete refund.

Zone 1: Gentle Compression
Flat and smooth forefront with no ridges that can cause excess pressure

Zone 2: Moderate Compression
Graduated compression, loosening around the widening portion of the foot/arch.

Zone 3: Firm Compression
Graduated compression firm enough to create venous system support, tissue stabilization and gently lift the plantar fascia ligaments.

Zone 4: Moderate Compression
Anatomical turn for a deep heel pocket shaped to the in-step. In-step release area on top with thinner fabric to minimize bunching.

Zone 5: Firm Compression
Firm graduated compression provides leverage to the support of zone 3, and further boost to the venous system.

Zone 6: Gentle Compression
Graduated and made in a wide, smooth knitted hem to further support circulation with non-binding comfort. Size printed inside hem!
Easy Size Guide
Click here to view our easy sizing guide to make sure you are getting the right fit.